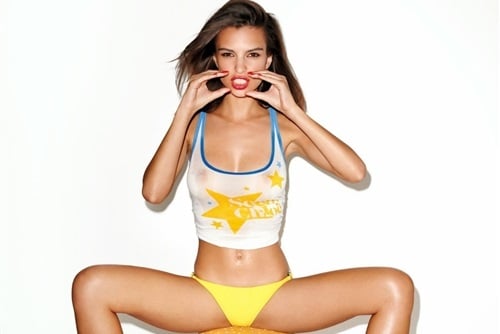 ---
Model and Islamic concubine Emily Ratajkowski mocks American culture in the photos below for GQ.
As you can see, Emily Ratajkowski playfully poses like a whore on top of various food items, to show that the heathen US of A is nothing but a cesspool of obese degenerates.
In the last photo Emily Ratajkowski straddles a life-sized replica of the average Muslim's manhood to symbolize that only the powerful virility of us Muslims can overcome the immoral American culture that is infecting the world. Is it any wonder that Sheikhs from Tikrit to Tehran pay top dinar for Emily's services?