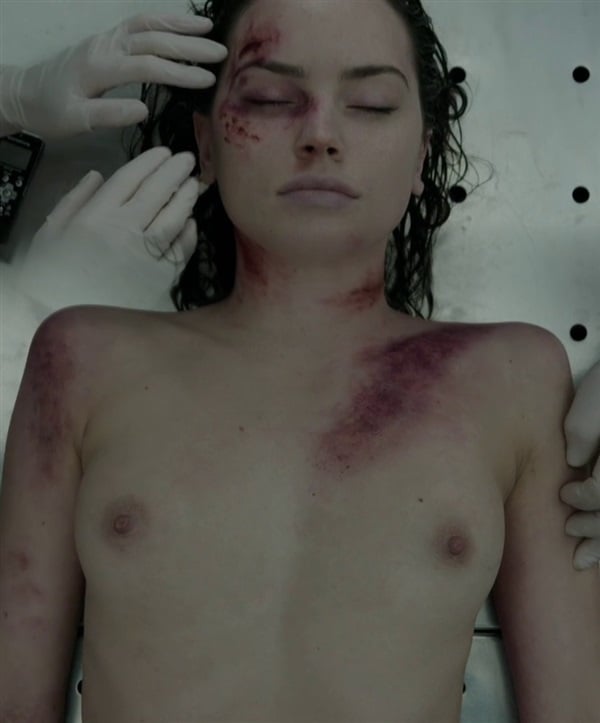 ---
Before she landed the lead in the new Disney "Star Wars" franchise, actress Daisy Ridley's biggest role was playing a nude cadaver on the BBC series "Silent Witness".
As you can see in the screen shot above, Daisy Ridley has never looked better as her sinful nude female corpse is covered in righteous bruises and abrasions just as if she were freshly lapidated. In fact my mighty tunic snake grows rigid with approval imagining that this really is Daisy's lifeless body after she received a taste of Sharia justice for her crimes against morality.
Yes this Daisy Ridley nude scene is certainly the best acting she will ever do, and as you can see in the video above, she brought just as much charisma and depth of emotion to this role playing dead, as she did playing "Rey" in the "Star Wars: The Force Awakens"… which is to say none.