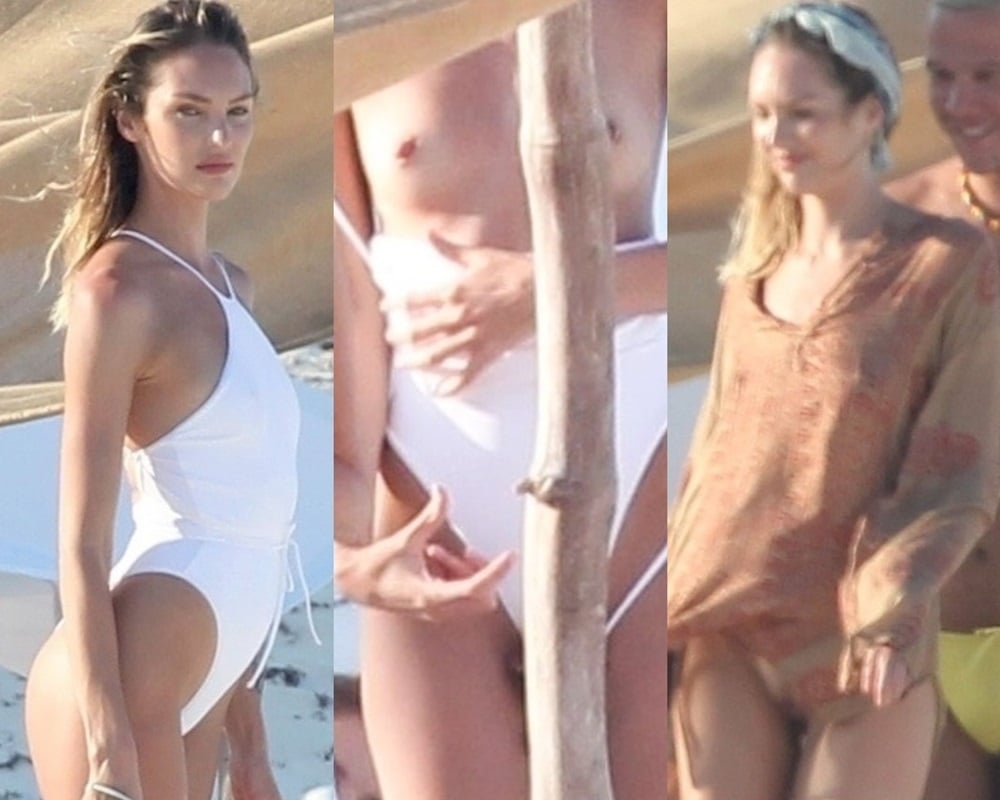 ---
Victoria's Secret supermodel Candice Swanepoel has just had the nude behind-the-scenes pics below from a recent beach photo shoot released online.
Fortunately when Candice began brazenly parading around her nude silky smooth sin slit the photographer badly blurred most of the photos… Either because he is a depraved infidel who was vigorously stroking his pathetically tiny micro-penis, or as a result of him being a pious Muslim man who was understandably shaking with righteous fury.
Regardless of why it happened, we can be thankful to Allah that we were spared a clear shot of Candice's cock box. For there is absolutely nothing aesthetically pleasing about her blasphemous female form, as her narrow hips and frail frame make her unsuitable for both pulling the plow and birthing dozens of future jihadist babies.