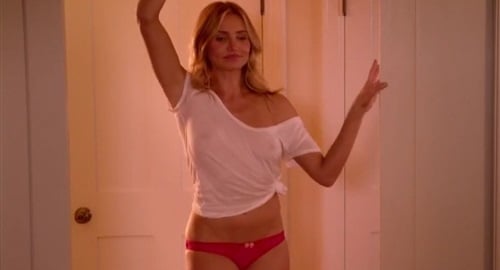 ---
Cameron Diaz shows her wonky old lady tits in a see through t-shirt with no bra in these stills from her new movie "Sex Tape".
Why Hollywood would cast a decrepit slut like Cameron Diaz for a movie called "Sex Tape" is beyond me. Do they really think that even the depraved infidel public will get excited over hearing the words Cameron Diaz and sex tape together?
The only way this movie would be watchable is if it were filmed back in the early 90's on a VHS, and featured Luke Perry poking a still hot Cameron Diaz in the ass. No amount of see through breast pics are going to make up for that fact that the only association between Cameron Diaz and sex tape people think of now is her duct taping her elderly vagina closed so that her barren uterus doesn't prolapse out of it.