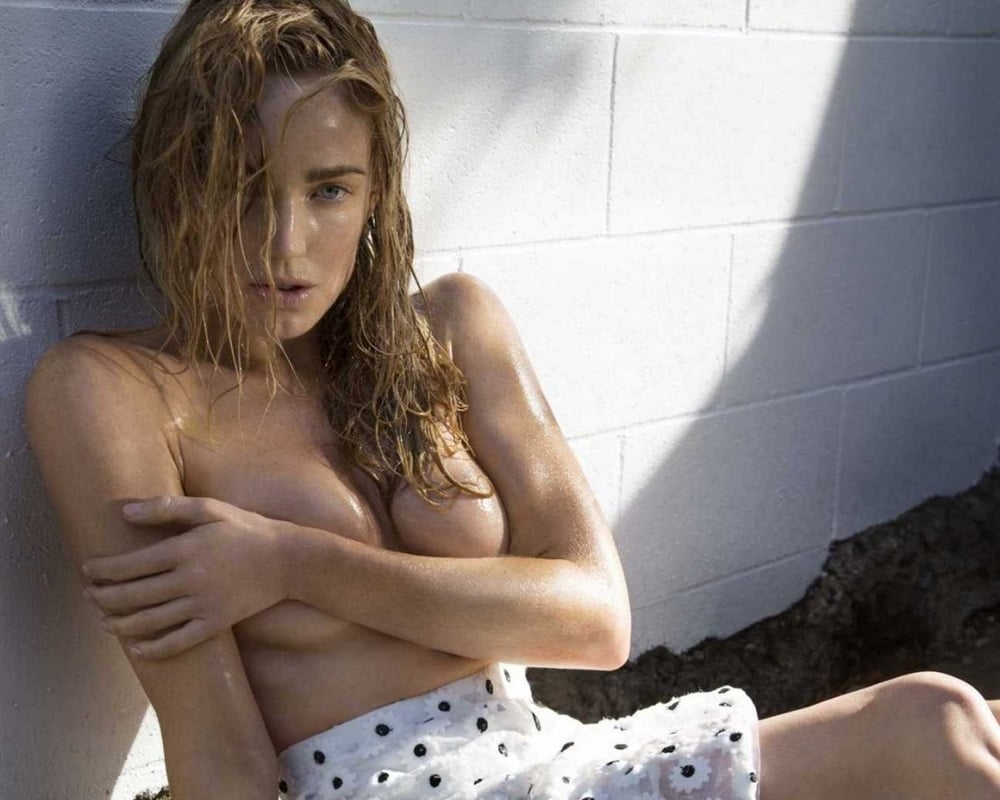 ---
"Arrow" star Caity Lotz nearly shows off her offensive female sex organs while barely covering her nude body in the photo shoot below.
Apparently Caity Lotz plays one of those female "superheros" that the pathetically emasculated infidel nerds all obsess over. Clearly these heathen dorks have never had the pleasure of slapping the shit out of a woman before, and don't realize how incredibly easy it would be to send a woman of Caity's size and stature flying across the room with a swift backhand to the face.
Yes the only "superpower" Caity appears to possess is the ability to be a tremendous slut, and take a good hard pounding in that plump round ass of her's.
For if Caity could give a super sucking she would no doubt be a much bigger star by now… Or better yet she'd be working in the harems of us virile Muslim men.