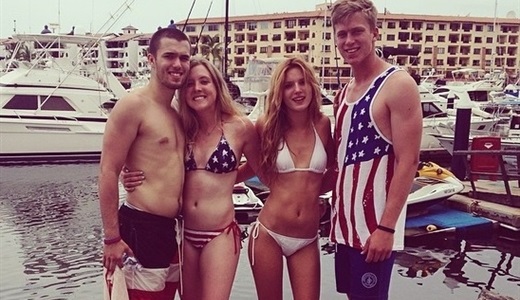 ---
16-year-old Disney star Bella Thorne has been documenting her summer on social media by posting numerous pictures of herself in bikinis.
Sadly these Bella Thorne bikini pictures are a good representation of how most infidel teen girls spend their summers. Whether it be dyking out with a frumpy friend or hooking up with a couple of random guys down at the docks, these Bella Thorne photos seem to capture every stereotypical teen girl summer experience.
It is just a shame that Bella Thorne is choosing to promote and propagate the degenerate heathen summer lifestyle. For Bella Thorne could escape the stoning squads and serve as a great role model for young girls if she would just post some photos wearing the burka while having some nice wholesome summer fun milking goats, planting IEDs along US convoy routes, and servicing Muslim men.