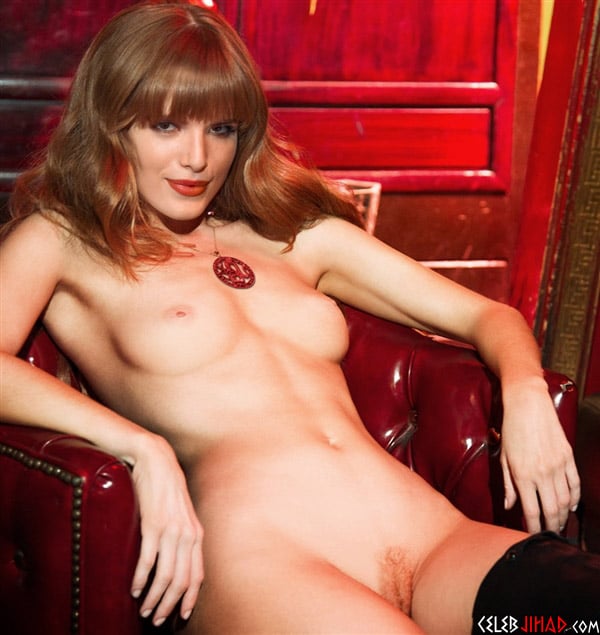 ---
Bella Thorne recently made headlines when she posed for the most boring photo shoot ever in Playboy magazine (as you can see in the pics below). Fortunately for Bella Thorne fans she insisted on posing nude in at least one photo (as you can see above), which Playboy promptly cut from the its release as it is now apparently trying to compete for market share with "Good Housekeeping".
Now us Muslims are no fans of sinful female nudity, especially when it comes from confirmed gutter skanks like Bella Thorne. However, it is simply outrageous that Playboy would pay Bella for a photo shoot and take pictures like these when Bella is such a cheap whore that she would gladly gap her own ass in front of the camera for a few dinars and half a pack of cigarettes.
This should be Playboy's golden age as not only are there many B-list celebrity sluts like Bella Thorne willing to get naked, but there is an unlimited supply of Instagram models, Youtube stars, and cosplay models who would all gladly spread eagle just for the notoriety of being in a major publication. Instead of taking advantage of this Playboy goes non-nude in what has to be one of the stupidest business decisions of all time.