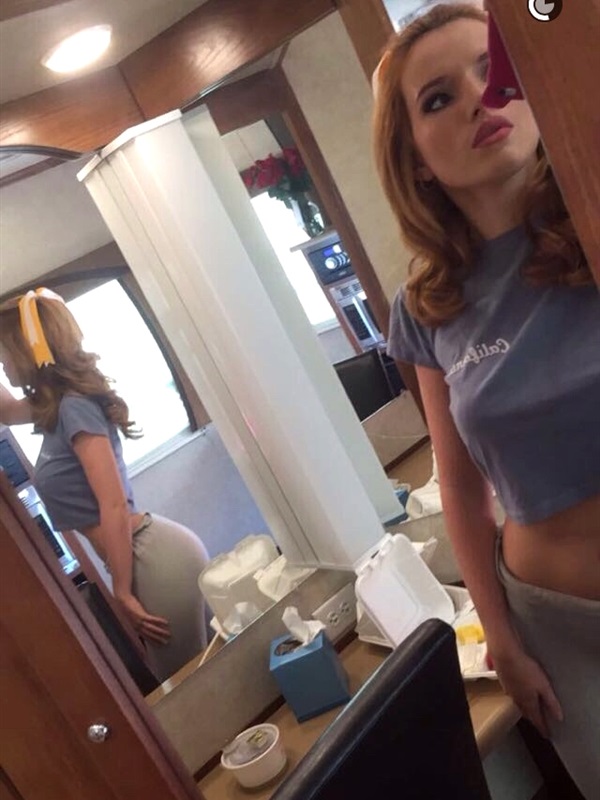 ---
Young Hollywood teen sluts Bella Thorne, Ariel Winter, and Dove Cameron all just took to social media to whore their nubile bodies. First up we have 18-year-old former Disney star Bella Thorne who posted not one but two photos (the one above and the one below) to her Snapchat in which the outline of her puffy nipples can be seen through her t-shirt.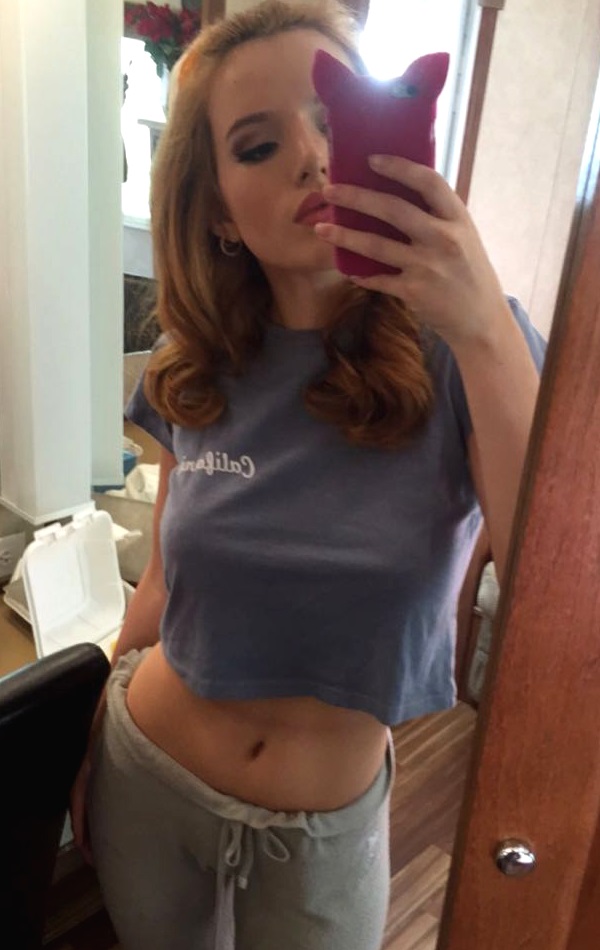 If seeing the shape of Bella's areola wasn't bad enough, 17-year-old "Modern Family" star Ariel Winter decided to get in on the degenerate action by showing off her shapely ass while on vacation in the photo below.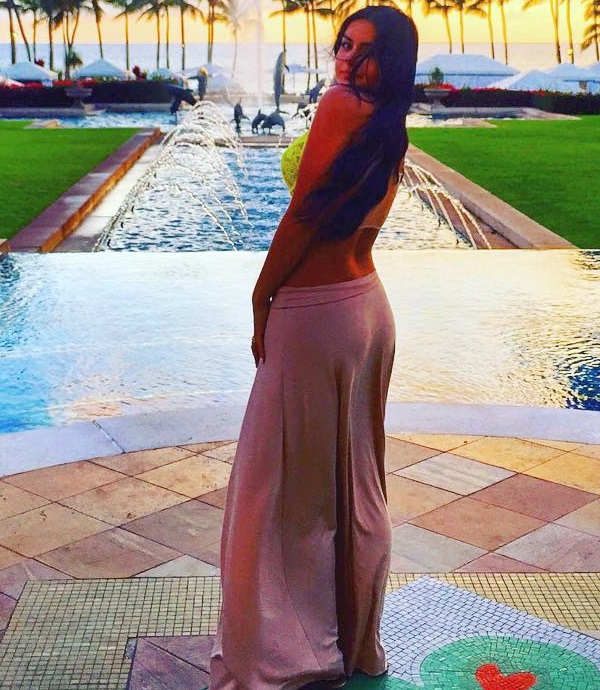 Truly after seeing Bella's and Ariel's depraved antics there can be no denying that a teen girl with a camera phone and social media account is the most dangerous threat to humanity today, as the level of immoral urges they conjure up debases us all. Of course no one illustrates this point better than 19-year-old Disney star Dove Cameron who flaunts her thigh gap in a pair of black tights in the photo below.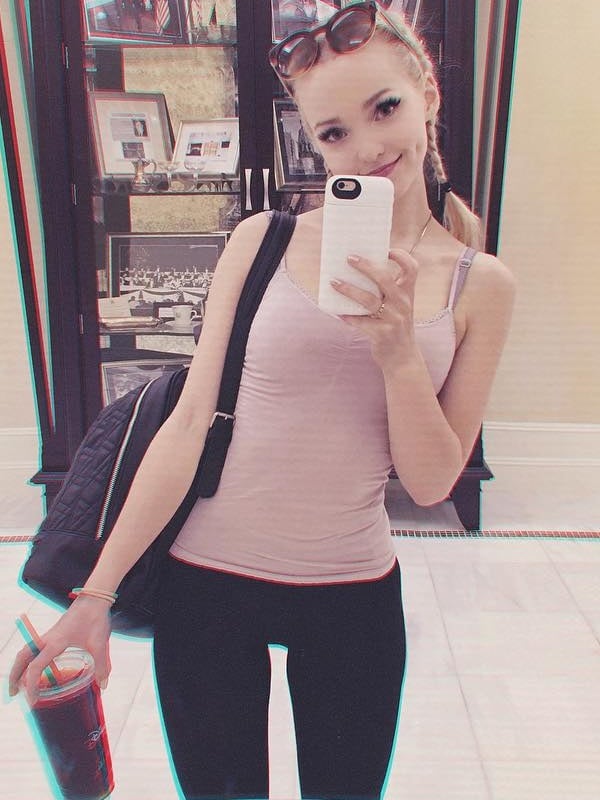 Yes seeing Dove's angelic face as the space between her toned teen legs highlights her unimaginably tight lady mound, one can not help but develop blasphemous lecherous urges in one's loins. Certainly this is a tremendous violation of Sharia law on Dove Cameron's part, as the crotches of us pious Muslims are pledged to the service of the blessed Prophet. For girls like Bella, Ariel, and Dove to shamelessly try and bewitch our privates with scandalous selfies is an unforgivable sin that must be paid for with infidel blood.