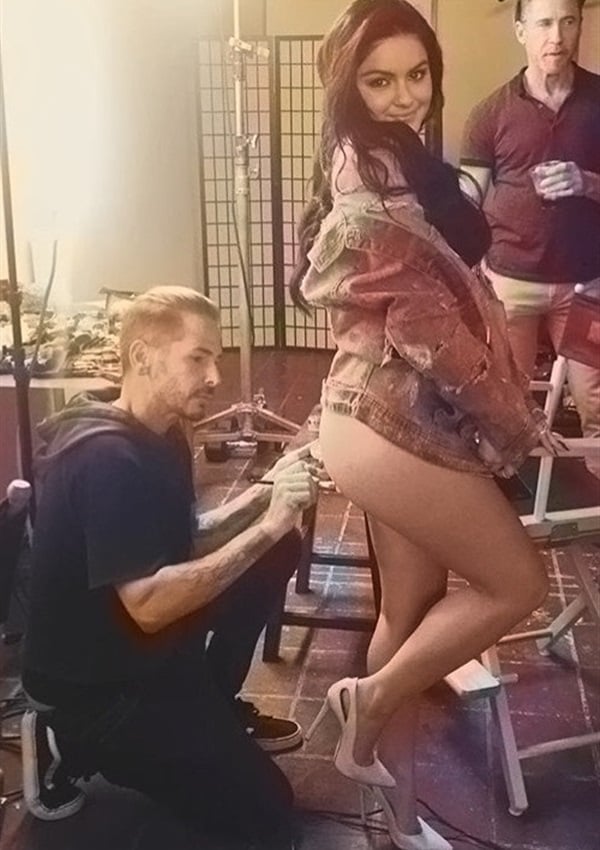 ---
Western teens today are known for oversharing on social media, and 18-year-olds Ariel Winter and Bella Thorne are certainly no exceptions.
As you can see in the photo above, Ariel Winter shares a photo of her getting her well used anal hole bleached. Of course us Muslims prefer our women to have a little dirt around their rosebud sphincters, but it doesn't really matter if Ariel's is perfectly pink or covered in dingleberries for we wouldn't be caught dead sodomizing this slutty sow.
Not to be outdone Bella Thorne shares the shower selfie above on her Snapchat. Unfortunately for Bella us virile Muslim men don't care for showers or having our women shower, for anything more than a quick dunking in the creek once a month is a sign of sinful vanity. Although for us to be comfortable allowing a degenerate whore like Bella near our pristine pious loins would require her undergoing a thorough delousing, as who knows what kinds of malevolent crotch weevils she could be carrying from growing up in heathen Hollywood.