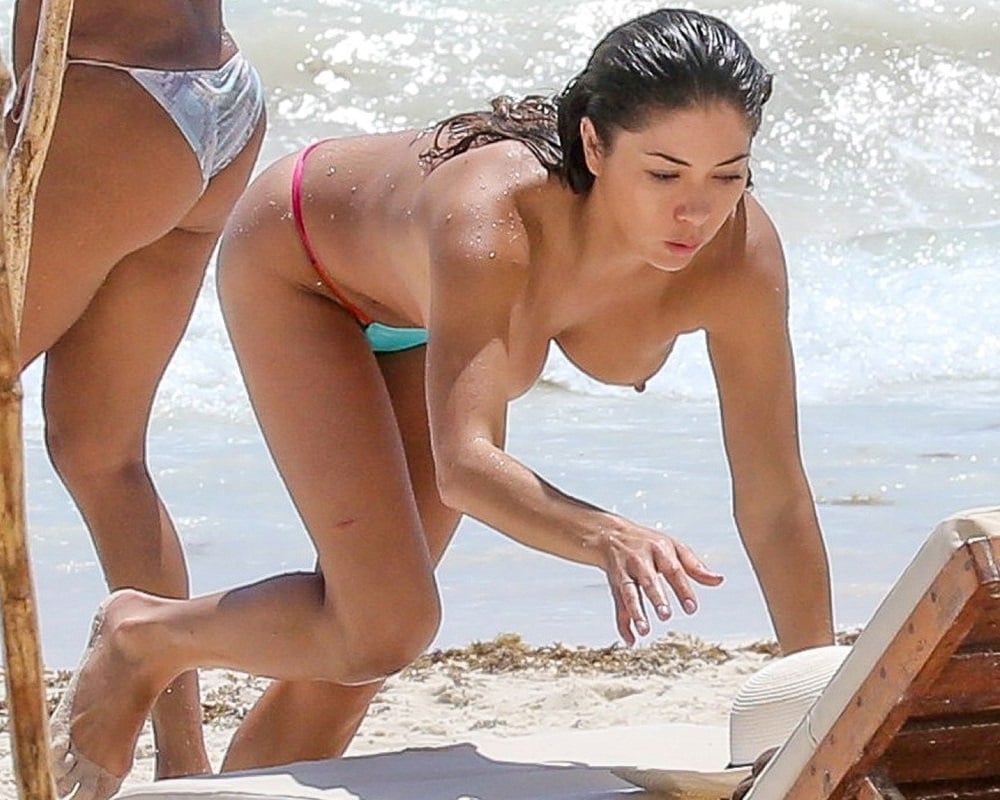 ---
UFC ring girl and model Arianny Celeste exposes her shitty bolt-on titties while topless on a nude beach in the candid photos below.
Arianny may be a dumb bimbo mangled tittied whore, but when going to a nude beach at least she had the good sense to bring along a friend (in the white bikini bottoms) who has even more mashed up looking lady lumps (as she appears to have been repeatedly kicked in the chest by a camel).
Speaking of camels, if any of my beloved camels had sloppy humps like Arianny's I'd be forced to do the humane thing and put them down with an AK-47. Arianny's owner should seriously consider doing the same, for there is nothing worse than seeing a tired banged out Jezebel like Arianny Celeste running around with her nipples pointing in opposite directions and her rapidly expanding tit gap becoming wide enough to drive a Toyota war truck through.