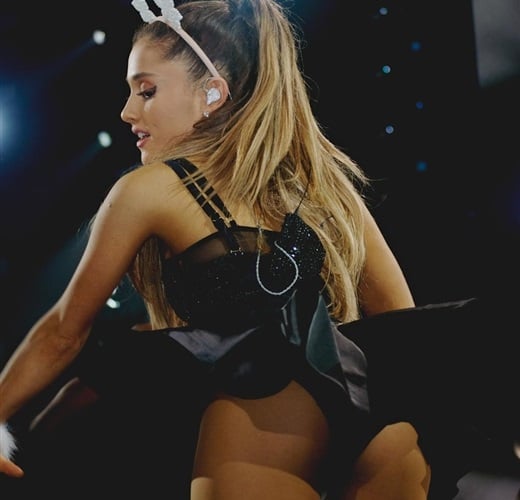 ---
Ariana Grande once again shows off her tight little ass, but this time Ariana did it while performing in the "land down under" on the Austrian version of "American Idol".
I'm sure Ariana Grande thought she was being all meta and cool flaunting her down under while performing down under like this, but let me assure her that like most heathen lands Australia is on the fast track to becoming a holy Muslim caliphate.
You see what Ariana doesn't understand is that thanks to the liberal politics of the 1990's and its love of "multiculturalism", us Muslims were able to set ourselves up in every major infidel city including Australia's capital of Sydney. In fact, Muslims are by far the fastest growing minority religion in Australia (due to our extremely high birth rate), and we already represent over 40% of the non-Christian population in Sydney.
So the next time Ariana Grande travels to Australia to bend over and stick out her sinful butt, don't be surprised if a righteous Australian mujahideen shoves an IED up it.