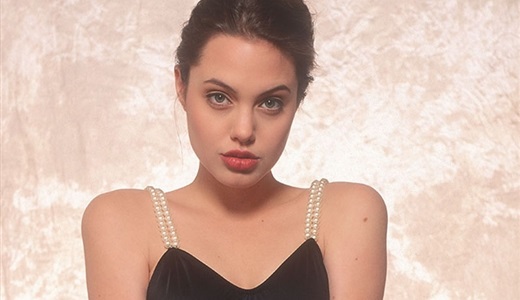 ---
The photos below of a 16-year-old Angelina Jolie modeling swimsuits have just been uncovered and posted online.
These pics of a young Angelina Jolie just go to show that once again the holy Qur'an had it right, and the Western world with their barbaric age of consent laws is wrong; for it is clear from these pics that girls reach their peak at 16, and any woman older than that is only good for wearing the martyr vest or being turned into fertilizer.
Yes there is no denying that 16-year-old Angelina Jolie was certainly a fine piece of meat. It is just a shame that I wasn't around in the 1930's (when these photos must have been taken considering Angelina appears to now be in her mid-80's) to take Angelina as a child bride. Of course I could always settle for the next best thing, Angelina and Brad Pitt's son Shiloh, as he is quickly transforming into quite a beautiful woman.